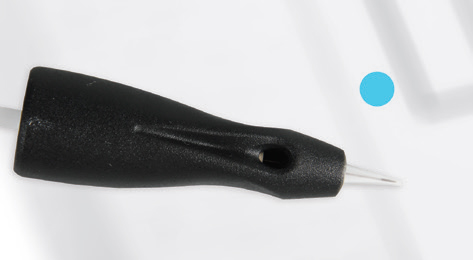 1 Point liner
Suitable for fine hair strokes and detailed lines, such as lip
corners and inside corners of the eyeliners.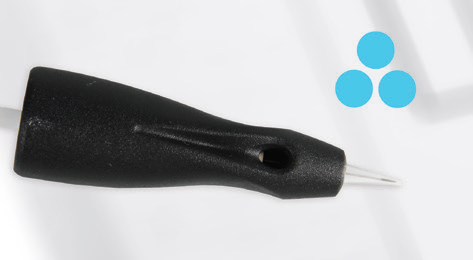 3 point liner
Suitable for drawing lines in eyebrows, fine lip lines, and eyeliner
with lash-broadening effect.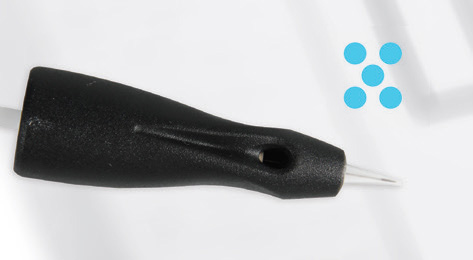 5 point round
Suitable for soft eyebrows, wide eyeliners and lip liners.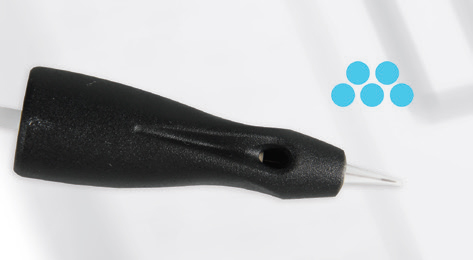 5 point magnum
Flat form comprising 5 needles in 2 rows. Suitable for smoky
eyeliners, wide and high eyeliners, and the coloring in of lips
using the circling technique.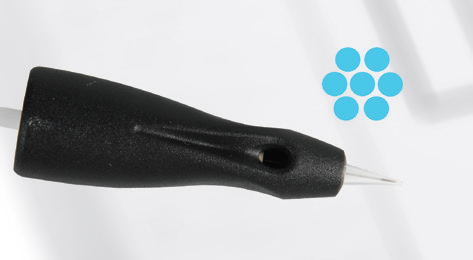 7 point round
Has an open, round needle form and is suitable for very wide
upper eyeliners and the partial
coloring in of the lips.