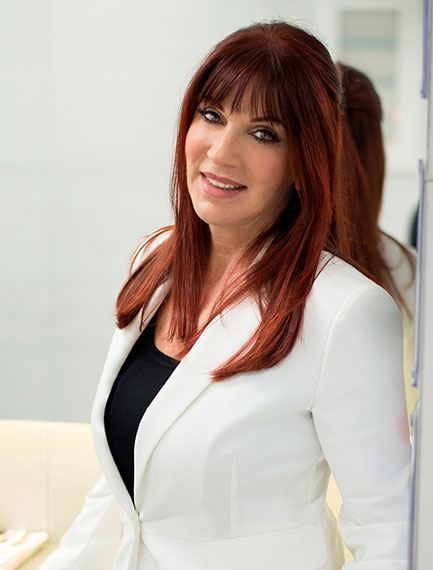 Dora Kyprioti
Dora Kyprioti is a Specialist and an educator of Cosmetic and Medical Permanent Makeup, Founder of the Beauty School EvaBeauty Studies with two faculties in Athens and Piraeus – Greece, Head Educator for PMU, Official Representative of Nouveau Contour for Greece. She has 20+ years of experience in the field and has implemented more than 2.000+ Permanent Makeup treatments.
The Trip to Permanent Makeup
Her studies in Art have taught her to show beauty in everything, which has made her to involve with the beauty industry. Her occupation with makeup is what made her come to what she loves and became her passion – Permanent Makeup. Initial training in architectural design and painting has boosted her creativity and problem-solving skills, skills that promote the art of Permanent Make-up.
Continuous Updates & Collaboration with European Houses
As a supporter of lifelong learning, both for others and herself, she has been trained in the UK and abroad in general on issues related to Aesthetic and Medical Permanent Makeup, Aesthetics and Cosmetology, and has always been enriching her knowledge in terms of developments and new at the field. Selects and uses state-of-the-art machinery and high quality aesthetic products by entering into partnerships with leading European firms and suppliers.
Pioneer in Permanent Makeup Training
Education for her means professional awakening and improvement. For this reason, in 2000, for the first time in Greece, she provides technical training for permanent make-up, while her beauty school has established at 1996. The offered training programs are chosen by both beginners and professionals who want to learn the art of Permanent Makeup from Greece and abroad. So far she has trained hundreds of beauty professionals and her contribution to the excellent training of the new generation of Permanent Makeup Professionals is a lifetime goal for her.
International presence
She participates in international conferences (China, Holland, Polland etc) in the field of Permanent Make-up, as a participant and as a speaker with presentations of techniques and practical application on stage.
Internal motivation
Her belief is that every woman can have the beauty she desires and that through Permanent Makeup she will gain self-confidence and that will have a positive effect on her life. The smile and the satisfaction in the eyes of a woman, as well as the sense of offering, are important incentives to continue her work while taking part in events of a social nature such as "Confidence Day" at the World Week Against Breast Cancer .
Vision
Her personal vision is summarized in the following two pillars:
highlighting harmony and natural beauty,
strengthening women's self-confidence.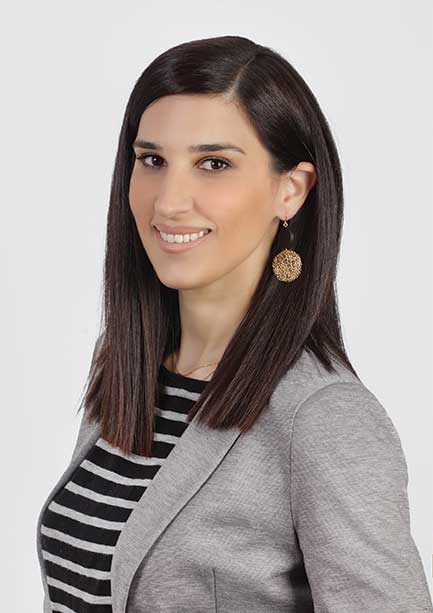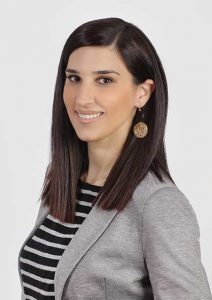 Constantine Markou
ΜakeUp Artist, Permanent MakeUp Artist
She studied Accounting and Marketing, a profession he practiced for several years. Growing up in an artistic family and influenced by painting from an early age, the art of makeup could only win her over.
She has won First Place in the International Eyebrow Make-Up Makeup Contest among artists from all over the world.
She has created the "Constantina Markou Semi-permanent Makeup Center", a certified and approved studio specializing in Semi-permanent Makeup Services in Patras.
She is a Makeup Professor at IEK in Patras and offers makeup and eyelash courses.
Her studies on the subject of Semi-permanent Makeup are many but she does not rest and constantly attends seminars and retraining. She is constantly trying to evolve as an artist and to enrich her knowledge and techniques.
She applies her personal style, which characterizes her work and applications. Its goal is a natural and unpretentious style, tailored specifically to each person, to achieve a personalized and unique result.
PMU Team Nouveau Contour Greece by Dora Kyprioti is a collaboration that expresses her perfectly due to two big names in the field of Permanent Makeup, Nouveau Contour and Master Trainer Ms. Dora Kypriotis. Nouveau Contour is a pioneer company with the best machinery, pigments and consumables, as well as the best training method in the world. The name Dora Kyprioti because it is interwoven with the quality and years of experience in the field of PMU but also with the most comprehensive educational program in Greece.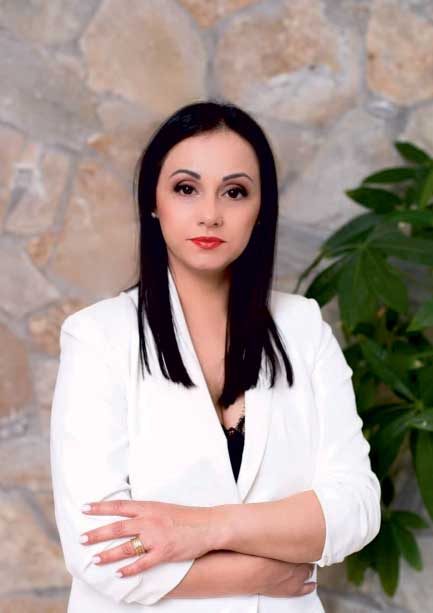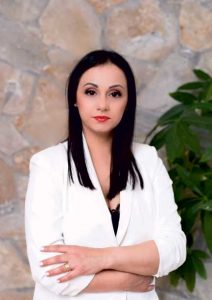 Evangelia Kinolli
Permanent makeup Artist, Νοσηλεύτρια
Evangelia Kinolli studied Nursing at the University of Thessaloniki. She practiced the profession of nurse for many years in the External Cardiology Department of Saint Luke's Clinic. However, her love for the aesthetics of beauty and her deep need to serve this aesthetic quickly led her to the decision to become active in the field of beauty.
'Founded the company' Beauty-salon 'in the center of Thessaloniki, providing beauty, aesthetics and hairdressing services.
Restless, she was fascinated by the art of permanent makeup and began a series of professional trainings in both cosmetic and medical permanent makeup.
It currently maintains two stores in Thessaloniki offering aesthetic services, permanent makeup and eyelash extensions, having established a dedicated space for the provision of training programs and the provision of permanent makeup and eyelash extensions.
Her studies in the field of beauty continue to this day, following the latest developments in permanent makeup, Tattoo Removal, eyelash extensions in order to provide her clients with high quality services in accordance with the highest standards.
Master Trainer Kyprioty Dora on the one hand, with years of experience in the field of PMU and the guarantee of quality and excellent education that accompanies her identity and the company Nouveau Contour on the other, with the best and highest quality worldwide machinery offer , consumables and pigments, have seemed a one-way choice in fulfilling her need to always work with the best to achieve the best results. The PMU Team Nouveau Contour Greece by Dora Kyprioti is the most in line with the high standards she has set for her job and her career.