Permanent makeup training
The instructor is Dora Kyprioti and the courses are taking place at "EVABEAUTY" Studies, a lifelong learning beauty school approved by the Greek Ministry of Education.

Nouveau Contour's products are the choice of the best trained and successful professionals for the application of the service of Permanent Makeup in spa centers, salons cosmetic institutions. These professionals trust the specific equipment because of their credibility and the quality of Nouveau Contour's pigments for a perfect result.
Read more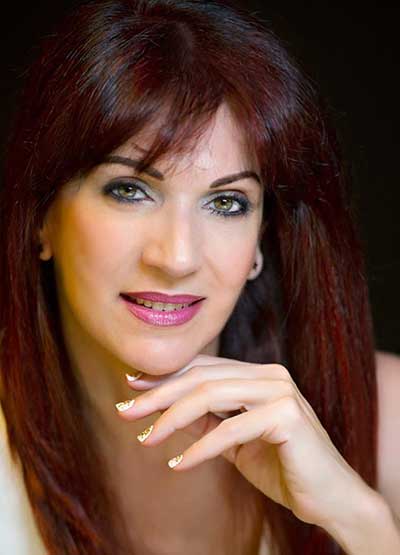 Dora Kyprioti
Cosmetic & Paramedical Permanent Makeup Specialist
Certifide Master Educator  of NOUVEAU CONTOUR in Greece
Owner & CEO of the licenced Beauty School "EVABEAUTY" Studies
---
Dora Kyprioti is a Cosmetic & Paramedical Permanent Makeup Specialist with more than 15 years of experience in services and education.
She created the EVABEAUTY Studies, a prototype school licensed by the Ministry of Education (Government Gazette 2724 / 09-10-2012), which has been creating well-trained beauty professionals for more than 20 years. She is also the one who created the 1st Organized Permanent Makeup Training in Greece.
She loves more than all to train and she generously shares her knowledge and experience so to create a new generation of professionals who will provide good and complete Permanent Makeup services.
Her dedication, hard work, professionalism and multi-year active work in the beauty industry and PMU are some of the main reasons Nouveau Contour has chosen her as its exclusive Distributor and as a certified Master Educator by its Academy, for Greece.
She has presented her own permanent makeup techniques in Europe and Asia, which have been particularly welcomed by the best professionals in the industry.
She deeply believes that the quality of work can only be sustained by continuous personal improvement and that is why she declares present in the most important global events and conferences in the field of Permanent Makeup.
She offers permanent makeup services respecting the natural features of the person and the personal style of the client. Her aim is to show each person's natural beauty and to pursue mental uplifting and self-confidence.
She believes in the socially beneficial role of Permanent Makeup and for this reason she has established the "Confidence Day" which takes place during World Breast Cancer Prevention Week, where she offers non-profit Paramedical Permanent Makeup Services for people who have faced cancer.
She works with leading plastic surgeons, dermatologists, doctors as well as with Cancer Associations and she is always ready to offer her services.
Her moto: "Every woman can have the beauty she desires!"
Read more
Dora Kyprioti speaker at the PMU World Conference - CHINA SUZHOU

2-4 Μarch 2017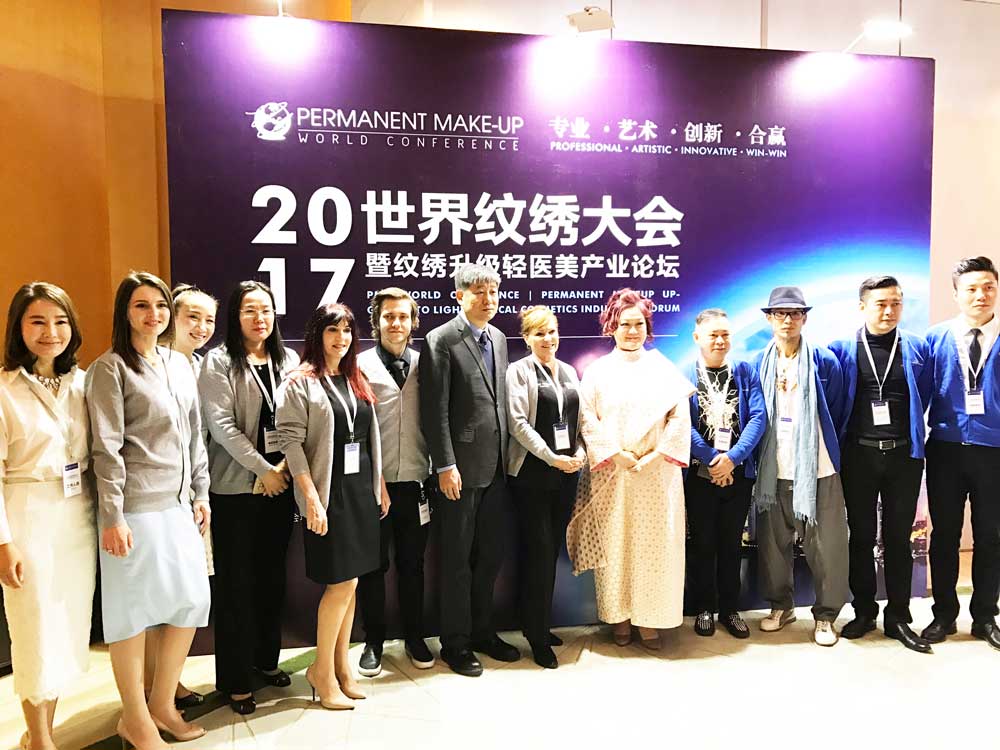 The World Permanent Makeup Conference in China was more than just a meeting of professionals in the industry. It has been a unique experience, as unique as the country itself. In an audience of over 2,500 people, Dora Kypriotis, as an official guest and speaker at the conference, presented her technique for permanent lip makeup "High Volume Lips" which was adopted as a new trend of Asian beauty!
Testimonials
Mrs Kyprioti, when I first saw you walk into our classroom, I saw the beautiful kind of person I was proud to call my teacher. You have so much more than teaching me things I didn't know before. You inspiring me to plan my future and become a better individual. Thank you for giving the chance to dream big dreams. There are no words that can express my gratitude for you.
Megi
Although I was initially afraid, I immediately felt safe from the cleanliness of the rooms and hygiene rules that followed, and also realized that Dora knows her work very well. Discused with me and understand exactly what I wanted! Now I have amazing eyebrows! Thank you very much!!
Eleftheria
Impeccable place, modern, clean, perfect service! As for the result, it was exactly what I wanted: perfect shape and natural color. Congratulations to Mrs. Dora for her studio!!
Nikoleta
I visit "DK" institution for 2 years and I will continue. I will not change you, you are all imazing.!
Georgia
I was very pleased. Now I have eyebrows perfect and natural!! For Mrs. Dora what can I say …She is a professional, polite and has many knowdledge. I made the right choice! The center "DK" I highly recommend !!
Maria
I love ms. Dora. Lucky to have met her. Her lips style is my inspiration.
Alexis
Very nice and modern environment. About Mrs Dora, what I say will be not enough… Perfect professional, wonderful woman, a true goddess !!!
Evi
Thank you very much for the wonderful lips you made me !!! You are the best !!!
Katerina