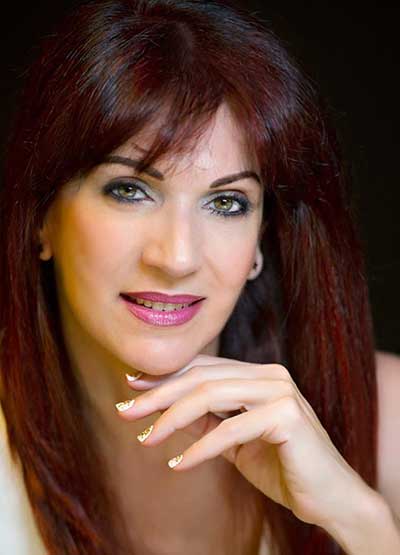 Cosmetic & Paramedical Permanent Makeup Specialist
Certifide Master Educator  of NOUVEAU CONTOUR in Greece
Owner & CEO of the licenced Beauty School "EVABEAUTY" Studies
---
Dora Kyprioti is a Cosmetic & Paramedical Permanent Makeup Specialist with more than 15 years of experience in services and education.
She created the EVABEAUTY Studies, a prototype school licensed by the Ministry of Education (Government Gazette 2724 / 09-10-2012), which has been creating well-trained beauty professionals for more than 20 years. She is also the one who created the 1st Organized Permanent Makeup Training in Greece.
She loves more than all to train and she generously shares her knowledge and experience so to create a new generation of professionals who will provide good and complete Permanent Makeup services.
Her dedication, hard work, professionalism and multi-year active work in the beauty industry and PMU are some of the main reasons Nouveau Contour has chosen her as its exclusive Distributor and as a certified Master Educator by its Academy, for Greece.
She has presented her own permanent makeup techniques in Europe and Asia, which have been particularly welcomed by the best professionals in the industry.
She deeply believes that the quality of work can only be sustained by continuous personal improvement and that is why she declares present in the most important global events and conferences in the field of Permanent Makeup.
She offers permanent makeup services respecting the natural features of the person and the personal style of the client. Her aim is to show each person's natural beauty and to pursue mental uplifting and self-confidence.
She believes in the socially beneficial role of Permanent Makeup and for this reason she has established the "Confidence Day" which takes place during World Breast Cancer Prevention Week, where she offers non-profit Paramedical Permanent Makeup Services for people who have faced cancer.
She works with leading plastic surgeons, dermatologists, doctors as well as with Cancer Associations and she is always ready to offer her services.
Her moto: "Every woman can have the beauty she desires!"